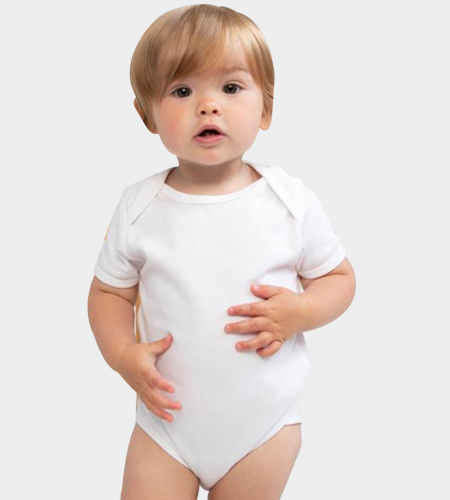 ---
Delivery
Free shipping by 05 Jul, 2022
---
Decoration
Direct to Garment
*Print depends on quality of image
Personalized Baby Onesie (6 Months)
Personalized Baby Onesie ( Months) T-Shirt
00007382
https://src1.ilogo.in/images/products/7382/custom-personalized-baby-onesie-6-months.jpg
Select color and start designing
Sizes: 6 months
Product Features:
170- 180 gsm pre-shrunk combed 100% cotton
Maximum Size 6"x 6"
Comment:
Babysafe
6 month baby onesie printing is Direct to Garment (DTG)
Customize baby onesie with photo, images, clipart or text of your choice
Not as good as Screen prints. Meant for one off designs
Quality:
Bio washed 180 gsm pre-shrunk fully combed 100% interlock cotton. Interlock fabric gives 4 side stretchability and comfort. Baby onesie printing is superior quality direct to garment print. Customize a 6 month old baby onesie for any occassion.Baby safe!
iLogo
7382
White