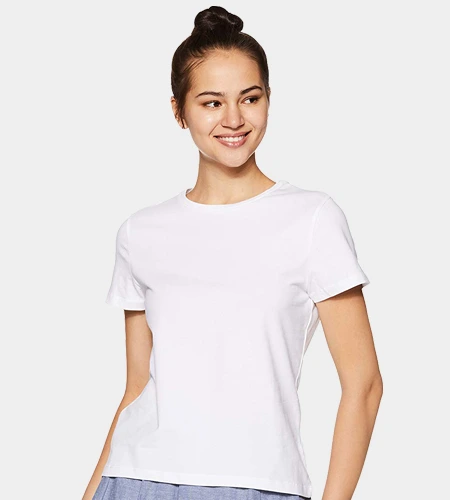 ---
Delivery
Free shipping by 06 Oct, 2023
---
Decoration
Direct to Garment
*Print depends on quality of image
Personalized Women's Cotton T-Shirt
Personalized Women's Cotton T-Shirt T-Shirt
ILG003112AMT
PROD3112
PROD3112
PROD3112
https://src1.ilogo.in/images/products/3112/custom-personalized-womens-t-shirt.webp
Select color and start designing
Product Features:
180 gsm pre-shrunk combed 100% biowashed cotton
Heather colours 90% cotton 10% polyester
Lycra ribbed neck
Maximum Size 10"x14"
Comment:
Generous fit
Women's T-Shirt printing is Direct to Film (DTF)
Personalize women's T-Shirt with photo, images, clipart or text of your choice
Direct to Film Printing (DTF)
Bio washed 180 gsm pre-shrunk fully combed 100% cotton. Biowash makes fabric soft and removes all lint. T-Shirt Printing is superior quality direct to film print. Personalized woman's T-Shirt for any occassion.
White